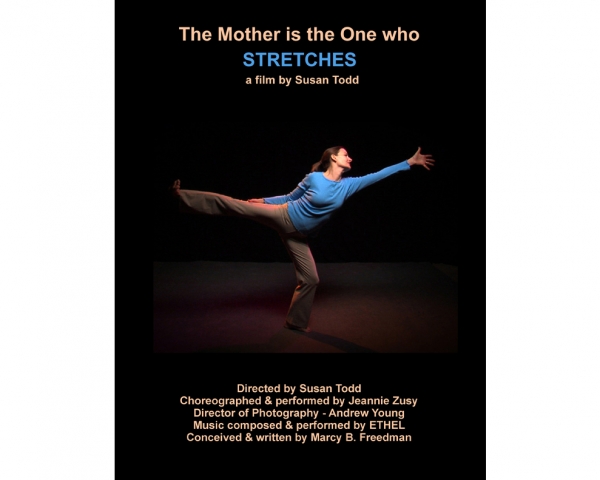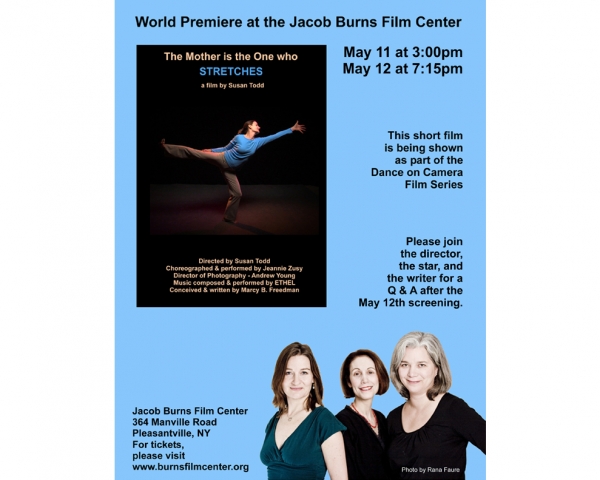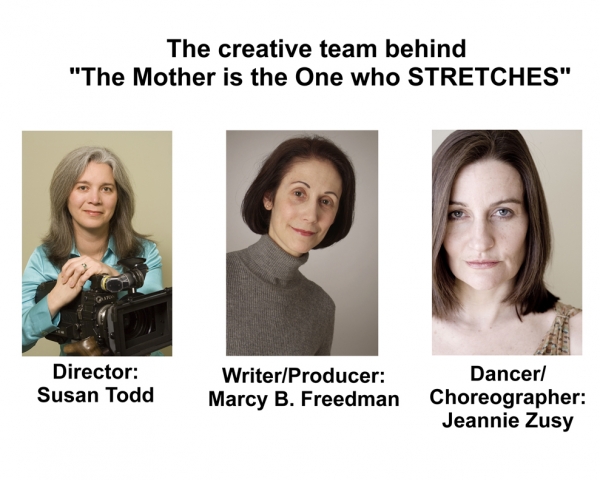 The Mother is the One Who Stretches
---
Collaborations
---
In the mid-nineties,  I was asked to participate in a celebration of Women's History Month.  At the time, I was the mother of two  teen-aged boys, and the role of mother was quite challenging.  So, I wrote The Mother is the One who Stretches, which deals with the ups and downs of motherhood.
The written piece was designed to be read while a dancer interpreted my words.  It was a well-received performance, and I presented it on several occasions with a variety of dancers.  Eventually, I invited my friend Jeannie Zusy to perform with me – and the results were spectacular.  Her experience as a dancer, actor and playwright enabled her to bring a new richness to the performance.
A member of the audience suggested that the piece should become a short film.   A great idea!  So, Jeannie and I invited our friend Susan Todd to be the director, and the rest is history.  The Mother is the One who Stretches had its world premiere at the Jacob Burns Film Center and is now available on DVD.
Close