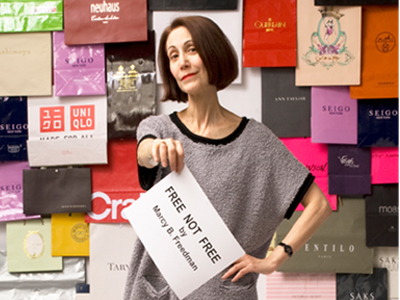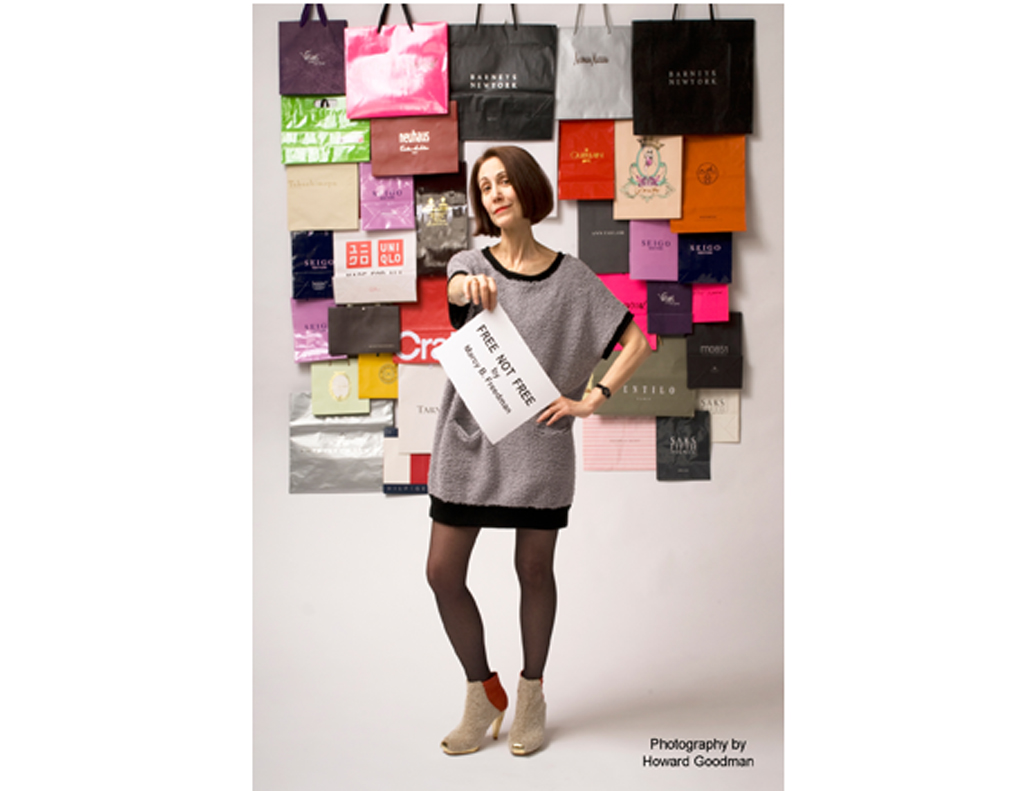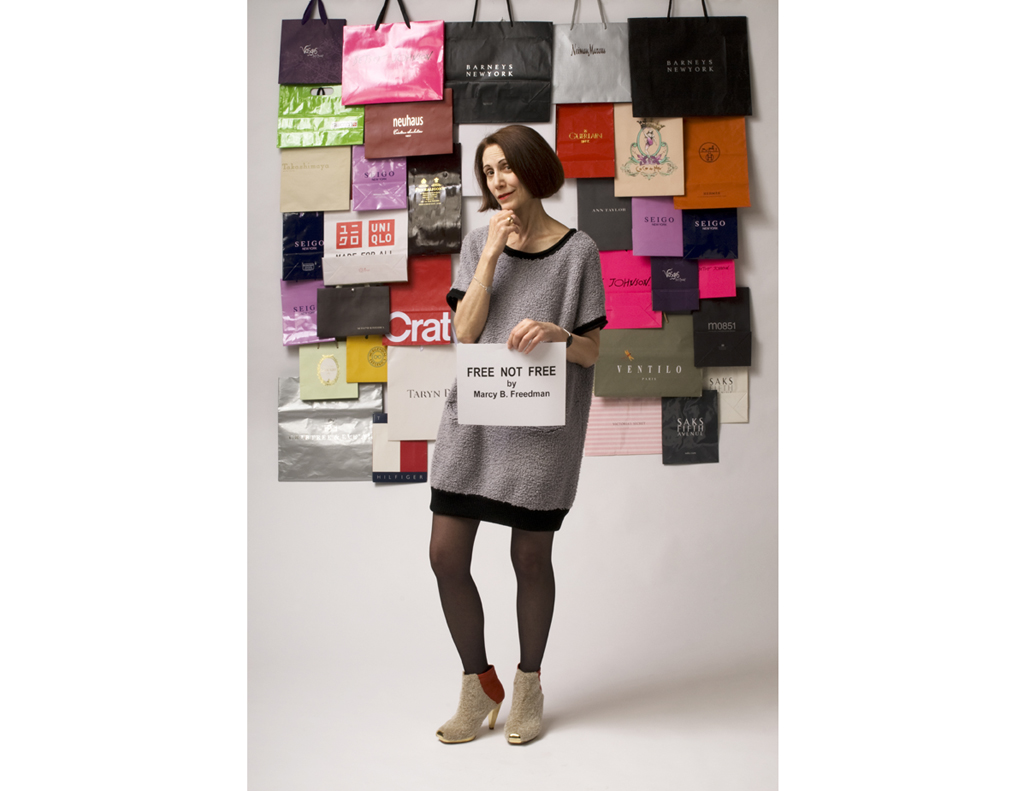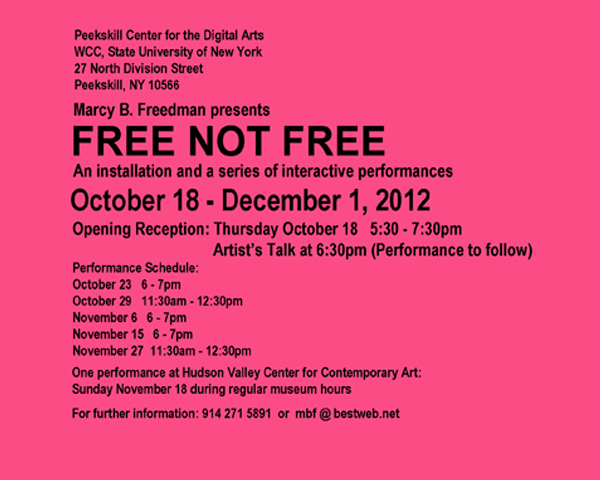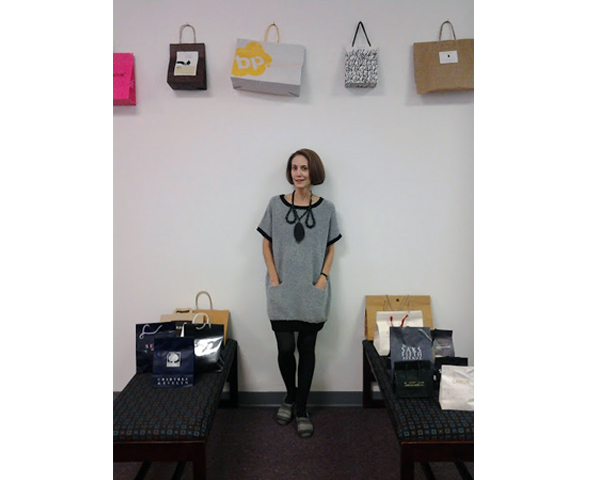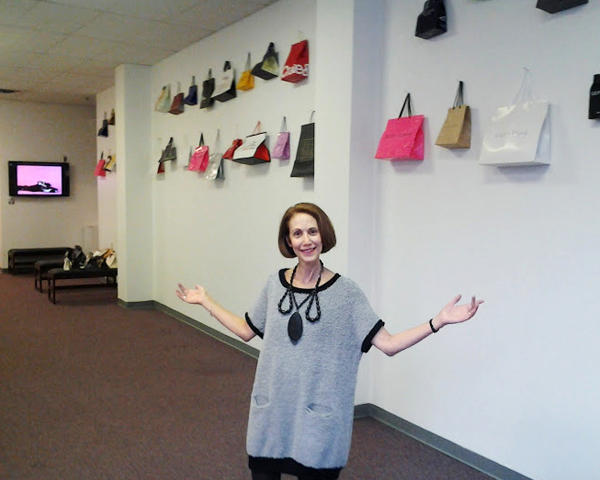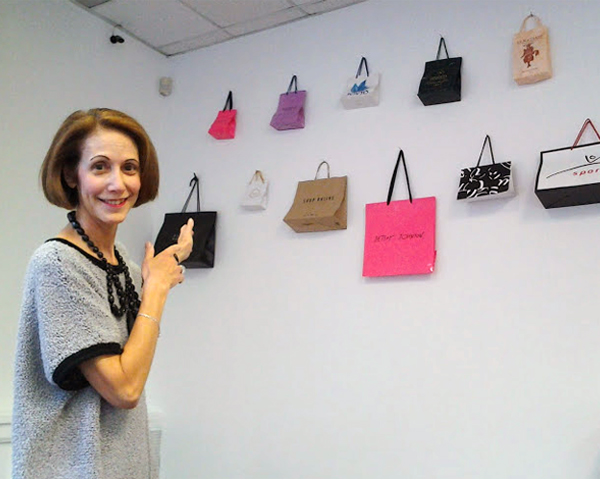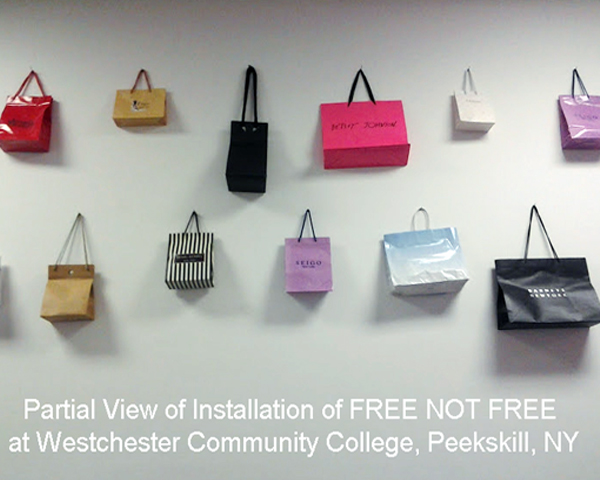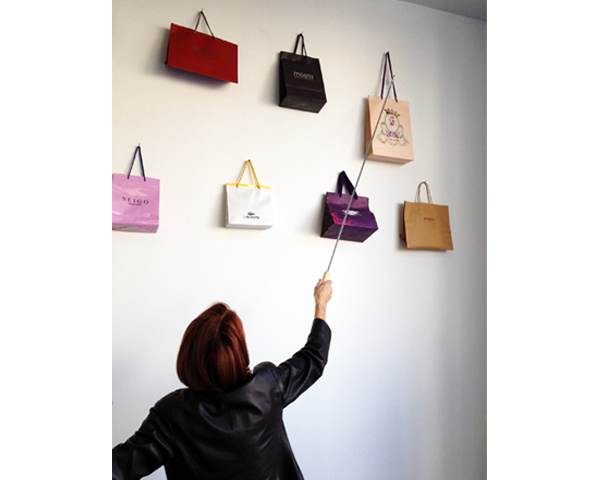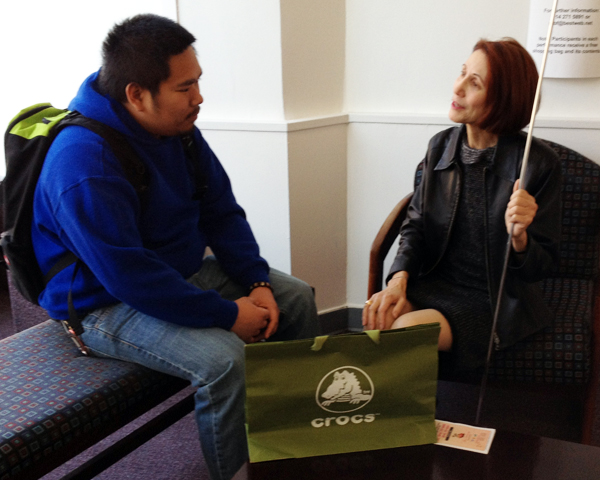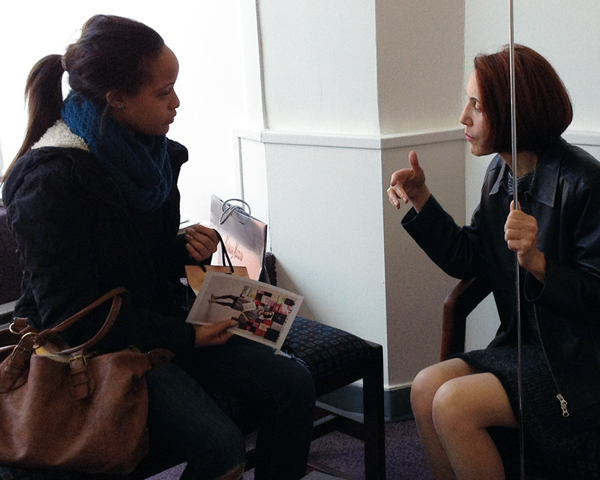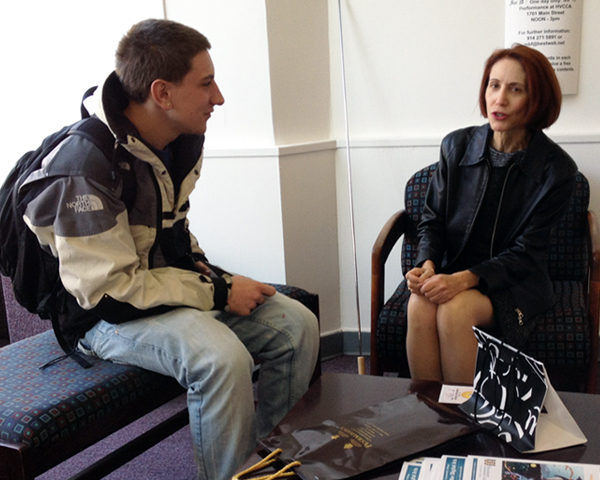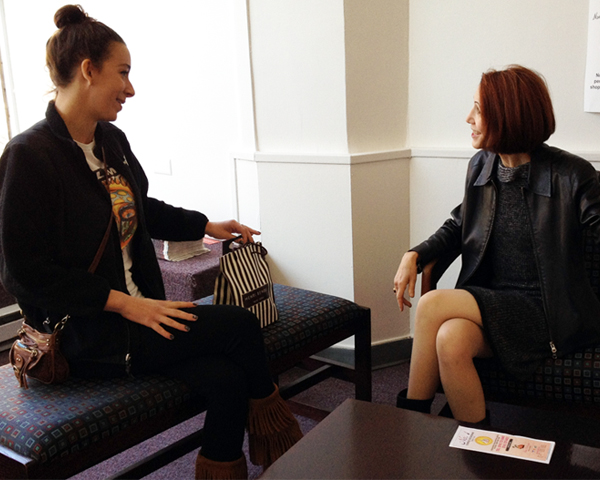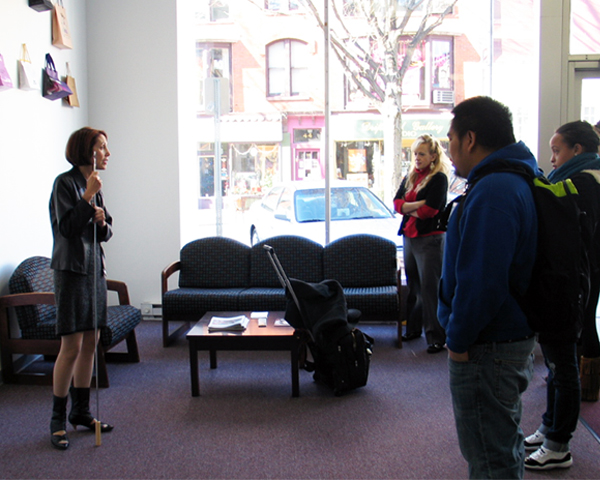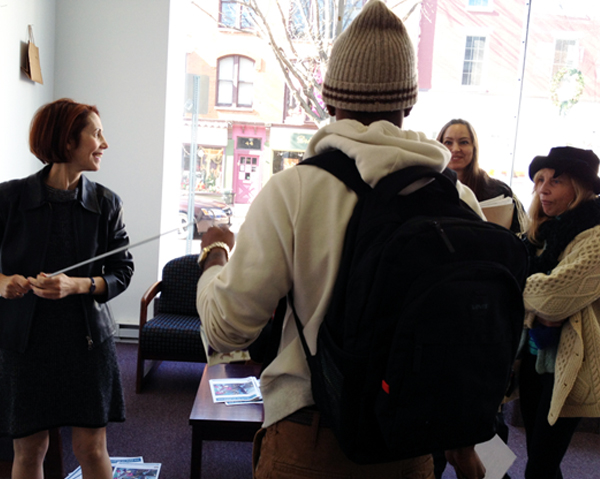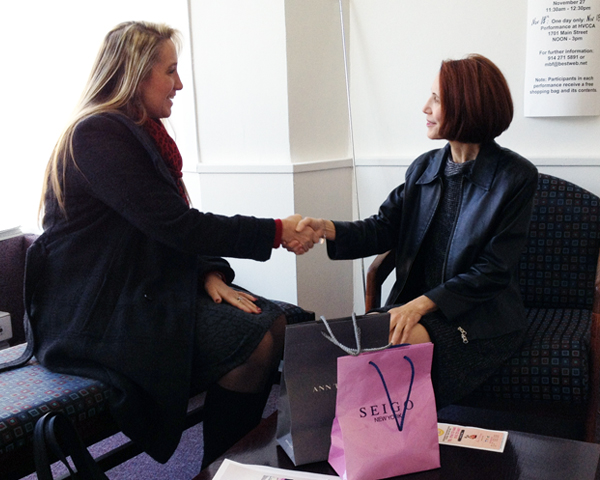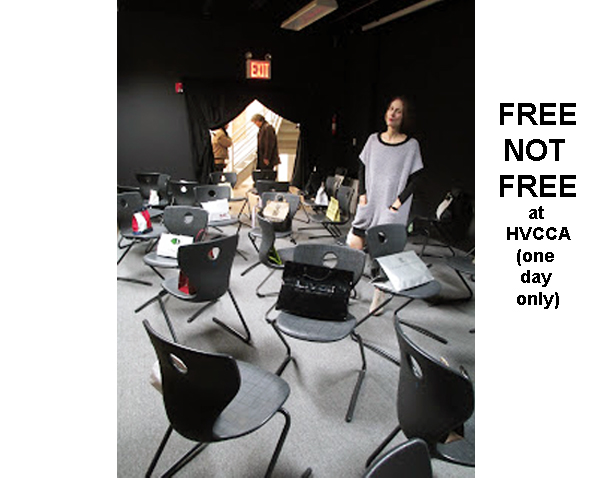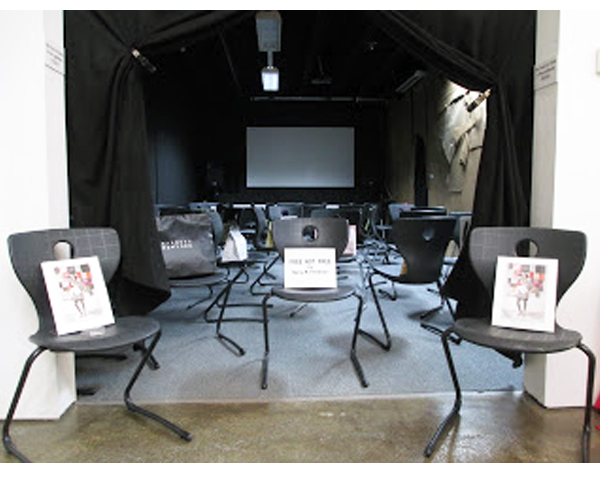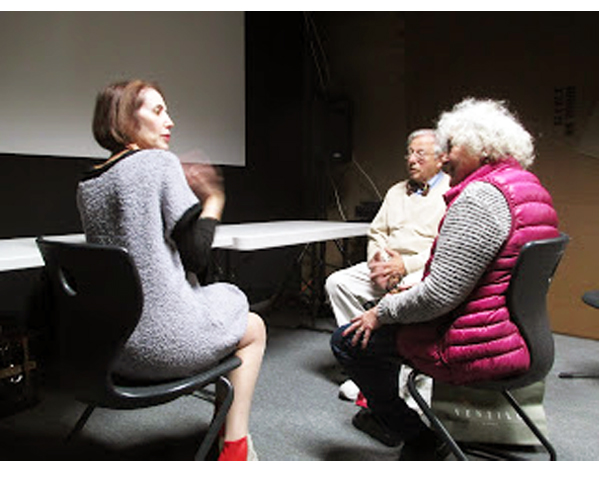 FREE NOT FREE is an installation and series of performance events at the Center for Digital Arts, 27 North Division Street in Peekskill. The installation will be on view from October 18 – December 1, 2012. For schedule of performances, please call me at 914 271 5891.
I will be filling the walls of the gallery with shopping bags from high-end retail companies, with the logos in plain view. Each bag will contain a desirable object, but not necessarily an object from the company referenced by the bag. While I believe that this arrangement of colorful bags will be visually satisfying, my goal for this project has little to do with creating an aesthetic experience for those who encounter the installation. Rather, I am anxious to create a thought-provoking experience: I want people to think about the materialism of our culture.
Towards this end, I am planning to have one-on-one conversations with anyone who wants to participate! The process will be as follows. A participant selects a bag. They will be free to keep the bag and its contents — after having a conversation with me. I will pose questions designed to stimulate thought about the ways in which we are constantly being manipulated into wanting things — things that we really don't need.