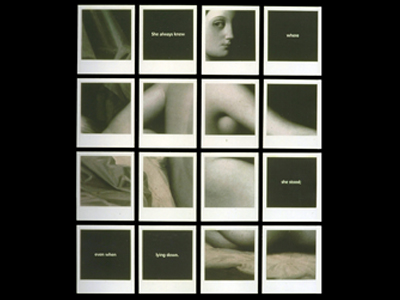 Like all of the collages in the Women Series, this work was created by cutting up a poster of a famous artwork. In this case, I cut up a poster reproduction of the grisaille version of Ingres' famous Grande Odalisque.
I added a text that demonstrates my assessment of the woman portrayed: she is quite self-confident.
This work is now in a private collection. I miss it!